We focus on business activities in environmentally friendly productions, research, development, and environmental education
The history of UVR Mníšek pod Brdy reaches the 1950s. The then Ore Research Institute used to be leader in analysing and processing of ores, implementation of ecological projects and expertise. We aim to continue with this tradition also in 21st century. We have established a Research and Development Park and Centre for Research and Technologies Development especially in the field of environment and its protection. We have been striving for a symbiosis of industrial production with a protected and clean environment.
History of UVR Mníšek pod Brdy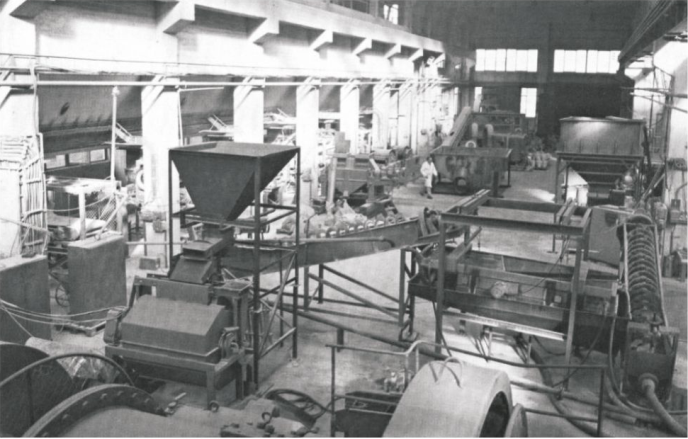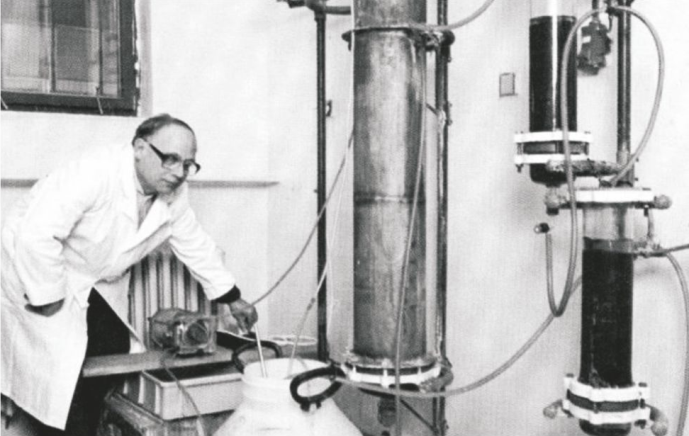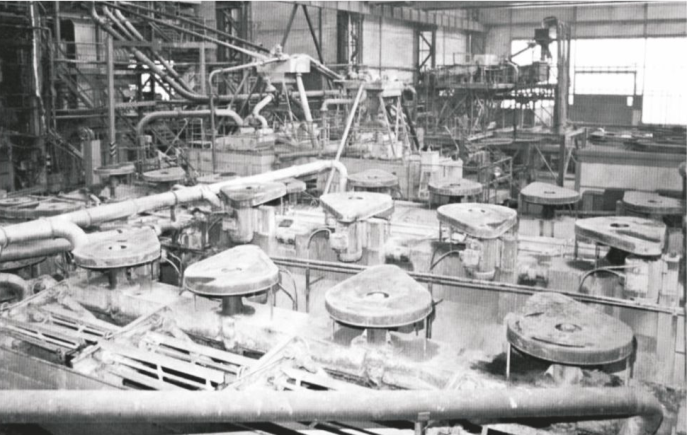 Czech Science Tradition
UVR Mníšek pod Brdy continues in tradition of Ore Research Institute which used to be leader in analysing and technological procedures for the treatment of ores and mineral raw materials. Later, the Institute started to focus on secondary raw material recycling and ecological disposal of waste. During 1990s, the main activities were surveys and ecological audits, supervision of environmental liabilities remediation, utilization, and disposal of waste within our own technological facilities. Currently, UVR Mníšek pod Brdy is specialized in business activities in environment-friendly production, research, development, and environmental education.
1952
Establishment of the Ore Research Institute (today´s UVR) in Prague, Hodkovičky.
1960s – 1970s
UVR was an essential part of the development of the Czechoslovak raw material base.
1980s
Relocation of the Institute from Prague to Mníšek pod Brdy. Processing of secondary raw materials and waste come to significance.
1990s
UVR Mníšek pod Brdy becomes one of the most important Czech environmental companies.
2001
UVR Mníšek pod Brdy is not dealing with any industrial activity and is focused on commercial premises rental.
2007
PURUM GROUP becomes a major shareholder of UVR Mníšek pod Brdy.
2009
Gaining a subsidy from Training Centres Program withing the Enterprises and Innovations Operation Program.
2010
Implementation of photovoltaic power plant has begun.
2012
Operation of Training Centre and Research and Development Park.
2013
Operation of Research and Development Centre project.
2014–2015
Operation of mechanical-biological treatment of waste.
2016
Operation of energetic centre.
nowadays
We provide a stable and modern environment for start-ups, small and medium sized companies of various specializations.
We provide a stable and modern environment for start-ups, small and medium sized companies of various specializations
WE RENT
---
We rent representative offices, well-appointed laboratories for a wide range of analysis, large halls and warehouses for your business, experimental operation or prototypes and testing facilities, various meeting, training, and event rooms. We have rich experience with holding a wide range of courses, workshops, and events. Whether you need premises for private meeting, hall for training or company celebration, we will help you to organize your event to your and your guest's satisfaction.
WE CARE
---
We care of the comfort of our tenants. Our complex is fully secured with 24/7 security guard, equipped with representative reception desk, large parking lot and public transport stop right in front of the complex. For your higher comfort the area is provided with a canteen and private nursery school for your babies. Individual flexibility agreement, high speed internet, distribution of energies and media as well as maintenance and cleaning services are guaranteed.
WE HELP
---
We offer advice in all fields of environment and its protection including grant consulting. We specialize mainly in grants focused on research and development in the environmental services. We also provide wide services to our settled companies for their further development and strengthening their competitiveness.
We manage Lignit Hodonín
UVR Mníšek pod Brdy owns the lignite Mír mine in Mikulčice and provides services in renting this large complex. The premises includes both operational and administrative buildings which we rent including supporting services such as electric energy distribution, telecommunications and internet services or supplying the municipality of Mikulčice with raw water from the existing drainage boreholes.
History of lignite Mír mine
Mining in Mír mine started in 1983 by state company Jihomoravské Lignitové doly after previous 15 years period of draining and constructing of entrance corridors. In 1995, the Mír mine was privatized and renamed to Lignit Hodonín. Mining was ongoing until the end of 2009. UVR Mníšek pod Brdy has owned this large complex since 2010. Since then, the mine has been gradually closed down and secured. During the operation, 15 million tons of lignite have been gained. The remaining lignite deposit in the current mining area is about 3 million tons of lignite and there is a further mining capacity nearby at the protected area with deposit in amount of 150 million tons.
Research and Development Park Infrastructure
Only 25 km from Prague in the immediate proximity to D4 highway, direction Prague – Příbram.
We rent 8 280 m2 of advanced and equipped laboratories, offices, halls, and warehouses.
Modern centre for 50 people provided with presentation, audio visual technique, air conditioning, and great conditions for your workshops and training lectures.
Representative rooms available for booking one day in advance with complex services for holding of various workshops, trainings, or company celebrations.
Catering specialized in traditional Czech cuisine and canteen within UVR Mníšek pod Brdy.
Your babies will be taken care of in Jesle a školka Chaloupkawith a possibility of individual babysitting.
We provide ecological processing, recycling, energetic utilization, and disposal of all kinds of waste as well as comprehensive water management services.
We take care of telecommunication services, distribution of energies and media, security, and maintenance.